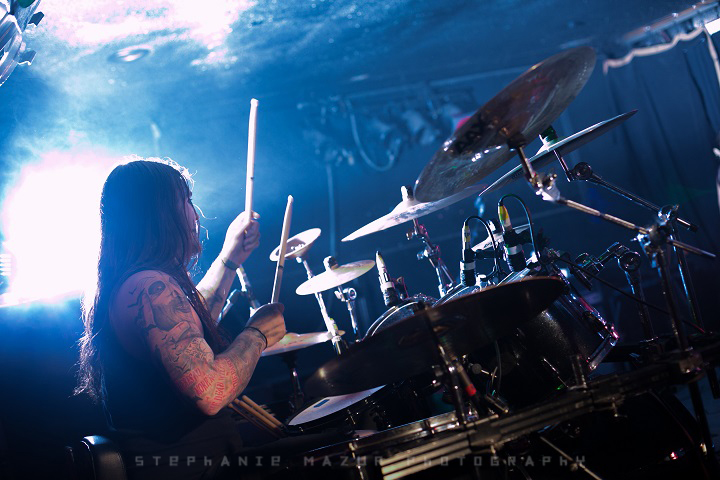 This is a short story on how i started drumming. Well i was shit house at sport. I did ten pin bowling and baseball for a few years.
A school newsletter came home with me that offered piano lessons. I saw this as a way to get out of class hahaha. So i did it. When i first started playing, i really wasn't getting into it. But after a few weeks i was loving it. So i kept with it for 4 years. I then made a new friend who had a drum kit that i used to play a little. We started a band. I was keyboards and back up vocals. We wrote one song haha and broke up. Name of the band was Death Plague, Just so you know.
I started playing drums a bit more and got my own kit. When i first got my kit, i tried out for a thrash band. It didnt go well. I then tried out for a band called A.D Massacre. A death metal band i was with for 2 years. When that came to an end i met Jon, and we started Hybrid Nightmares.  Jon and the rest of the HN boys have always pushed me to be a better drummer and musician.
I want you to tell me a story of how you got into what you love. Cooking, music, sport, posing naked for play girl....